Water Sports and Activities in Phuket
We offer you every opportunity to relax, but when you hanker after a bit of activity and creativity, we have plenty to offer, on land, on the beach, or under the water. Enjoy paddle boarding, windsurfing, snorkelling and other water sports and activities at Cape Panwa Hotel in Phuket.
Revel in the calm of our Phuket Activities Pavilion, or take an exciting Muay Thai boxing class. Either way, we are sure you will find something to stimulate and satisfy you.
Download below for :
Activities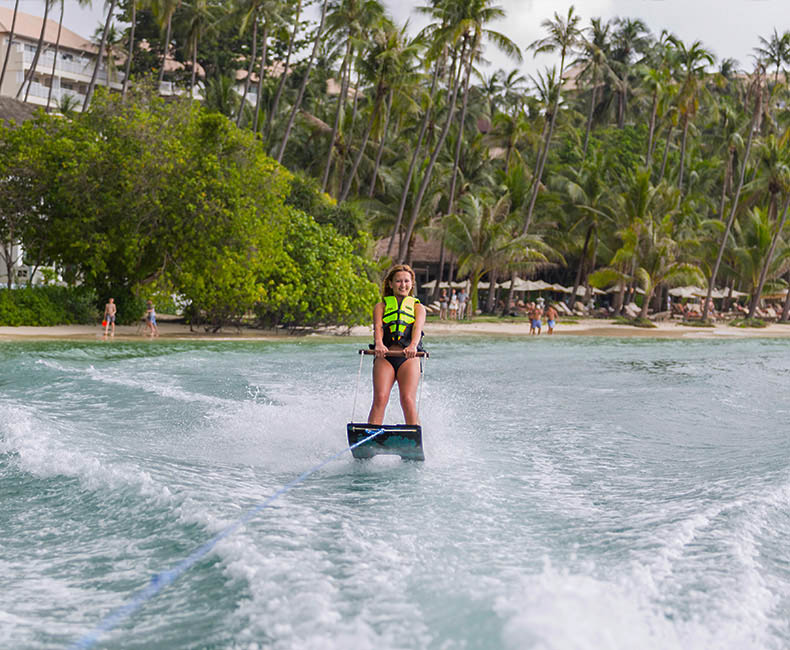 Water ski with a dual-engine speed boat
2,000 Baht net / 30 min
Water ski with a single-engine speed boat
1,500 Baht net / 30 min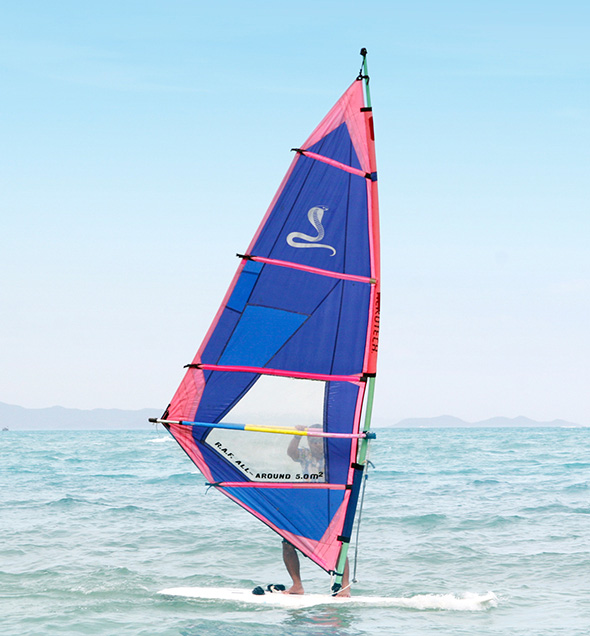 Windsurfing
500 Baht net / 1 hour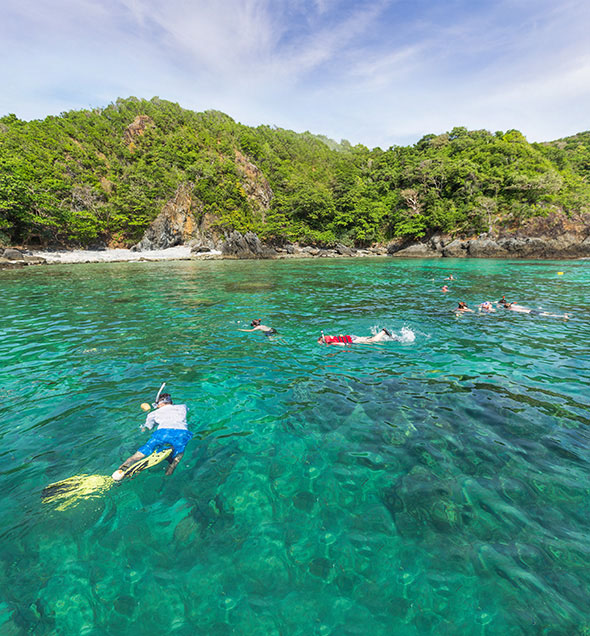 Snorkel set
100 Baht net / 1 hour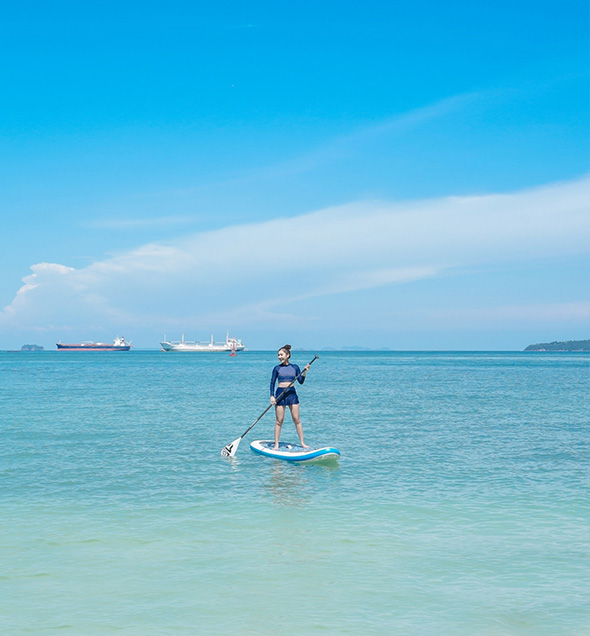 Paddle board
Float across the water standing on one of our paddleboards for an awesome action photo, or give it to the children to horse around on.
First hour free
then 300 Baht net per hour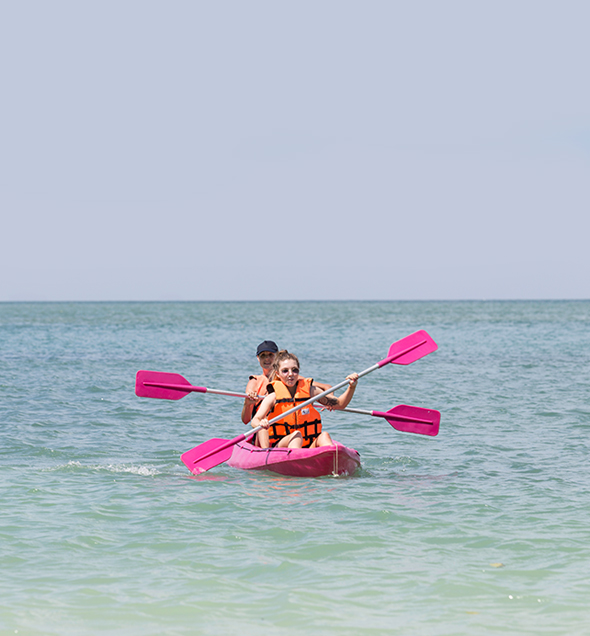 Sea Canoe
The first hour is free,
then 300 Baht net per hour
Kayak
Paddle the shores of Cape Panwa on one of our kayaks and call it exercising.
First hour free
then 300 Baht net per hour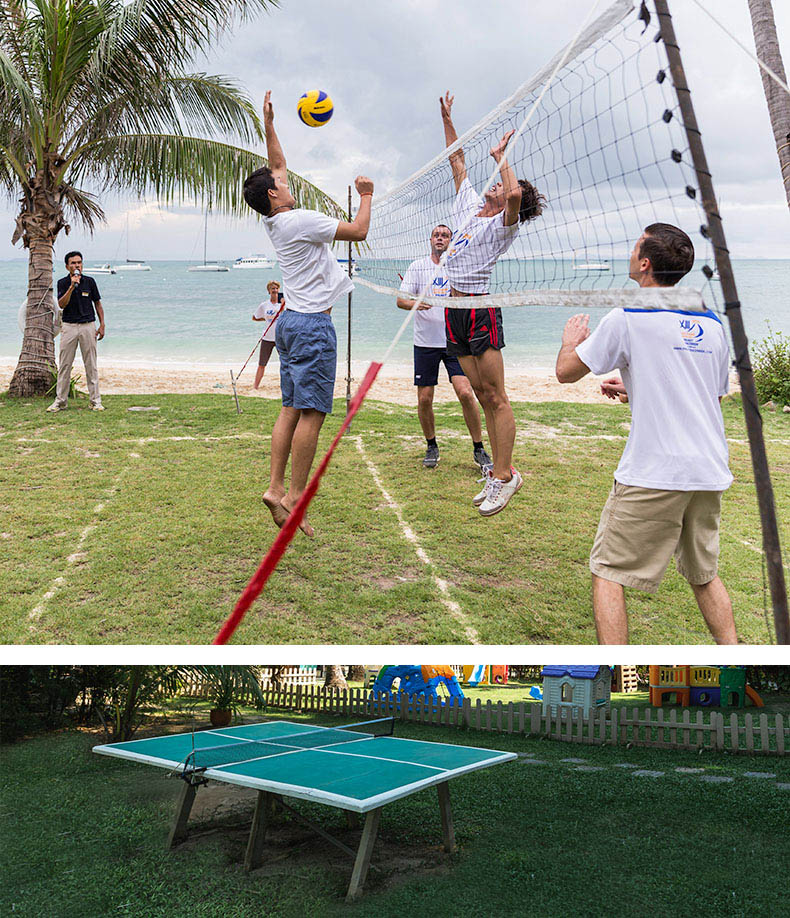 Table Tennis
Petanque
Volleyball
Badminton
Free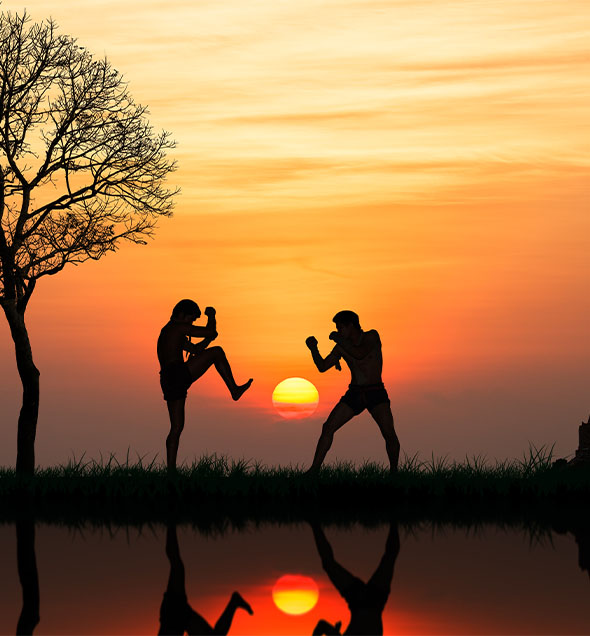 Thai Boxing Class
Available at your request for baht 1,200 net per person per hour for private one-on-one classes. Please make a reservation with the Guest Service Agent in advance.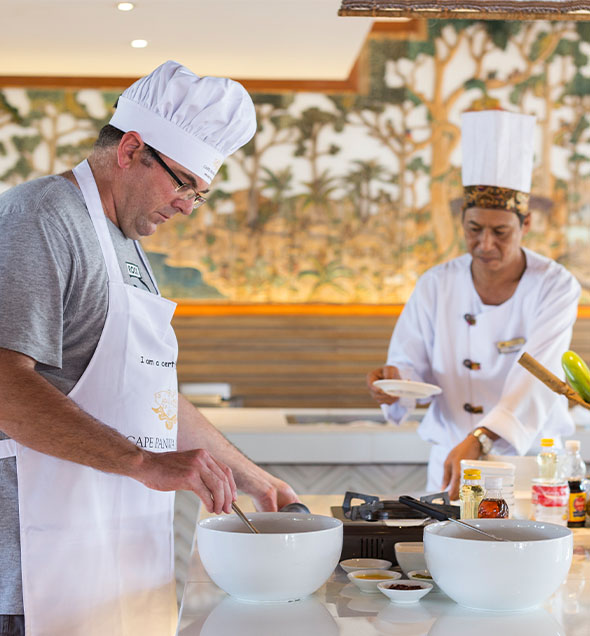 Thai Cooking Classes
Available every Friday and Saturday at 11.30 a.m. at Café Andaman for baht 2,400 net per guest for a 2 day course and baht 1,500 net per guest 1 day course. Price is includes lunch, Chef's hat, apron, recipes and certificate. Please book in advance at our Front Office.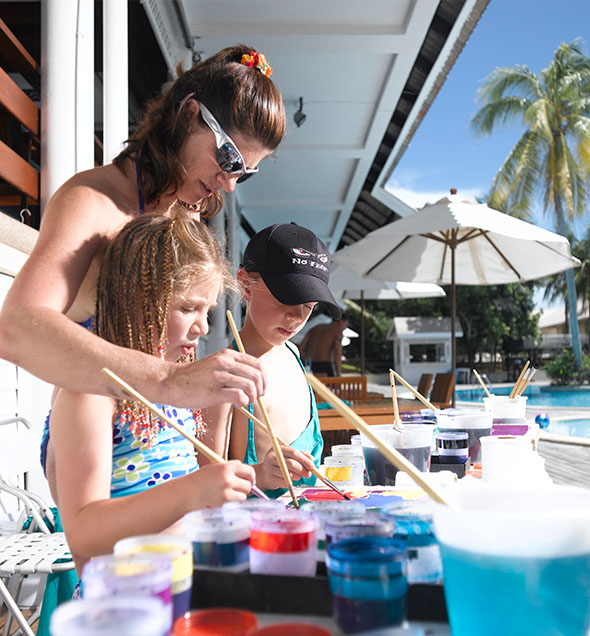 Batik Painting
Discover the secrets of this local art and create your own masterpiece! Available every Tuesday and Thursday at 2 p.m. at the swimming pool. Please contact our front office to make a reservation.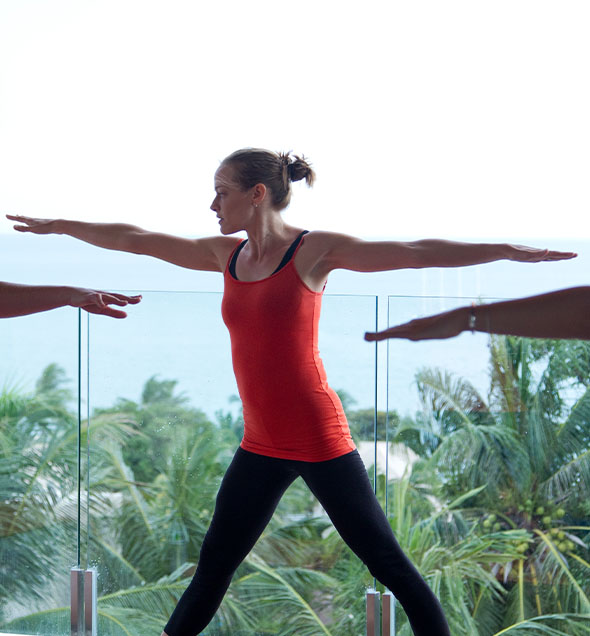 Private Yoga Classes
Private and small group classes are available. Due to the exclusive nature of the classes, we recommend that you book your private yoga session at least 3 days in advance.