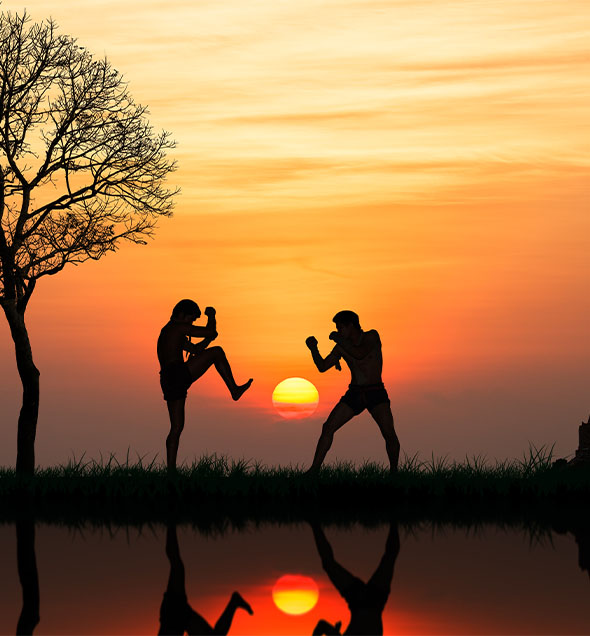 Thai Boxing Class
Available at your request for baht 1,200 net per person per hour for private one-on-one classes. Please make a reservation with the Guest Service Agent in advance.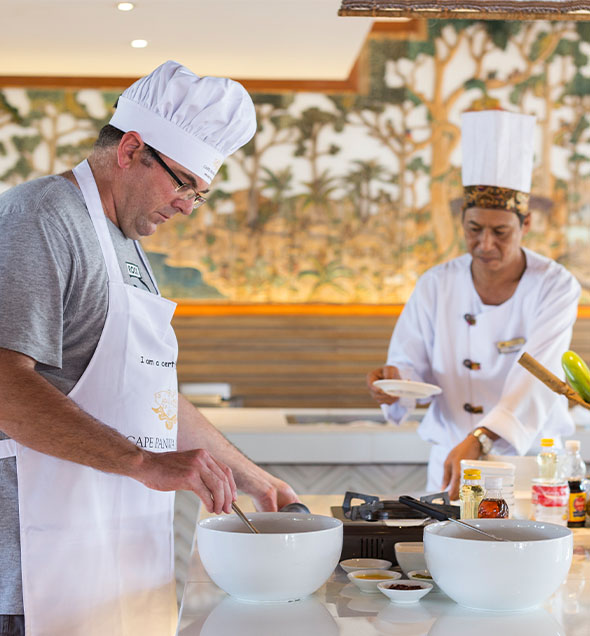 Thai Cooking Classes
Available every Friday and Saturday at 11.30 a.m. at Café Andaman for baht 2,400 net per guest for a 2 day course and baht 1,500 net per guest 1 day course. Price is includes lunch, Chef's hat, apron, recipes and certificate. Please book in advance at our Front Office.