Dining
Different Menu Every Day! No holiday is ever complete without irresistible, mouth-watering food and the Cape Panwa Hotel and Spa offers a world of culinary delights to please every palate. Choose from our selection of seven restaurants and four bars – be it Thai, French, Italian, seafood, continental or Asian cuisine. Relax with a refreshing cocktail, connoisseur wine or liqueur in one of our air-conditioned or tropical open air bars.
In line with Cape&Kantary Hotels' commitment to support the prevention of cruelty to animals, we do not serve Shark Fin, Bird's Nest and Foie Gras in our restaurants.

Café Andaman
A casual and inviting open air restaurant overlooking the picturesque main swimming pool. As the hotel's main restaurant, it serves a daily Buffet Breakfast as well as all day dining featuring Thai and international specialties. Live music in the evening will complete your Café Andaman experience.

Seating capacity: 170
Opening hours: 6.30am - Midnight

Panwa House
This magnificent Sino-Portuguese mansion on the beach featuring authentic Thai delicacies is not to be missed! Famous as a movie set, Panwa House serves up truly sensational dishes in a wonderfully unique environment.

Seating capacity: 24 inside 80 outside
Opening hours: 6.30pm - 11.00pm (except Mondays)

Top of the Reef
Top of the Reef is an elegant yet cosy grill room with stunning views of the Andaman Sea. Serving mouth-watering steaks and fresh seafood for the distinctive palate, the Top of the Reef is located on the ground floor of building E.

Seating capacity: 50 inside 20 outside
Opening hours: 6.30pm - 11.00pm

Uncle Nan's Italian Restaurant
This inviting Italian restaurant, located at the Kantary Bay Hotel, is renowned for its classic Italian cuisine and warm and relaxing atmosphere. Sit back on the beautiful outdoor terrace and take in the panoramic views of the bay.

Seating capacity: 50 inside 40 outside
Opening hours: 6.30pm - 11.00pm
Laem Panwa Restaurant
Our outdoor seafood restaurant, located at the Kantary Bay Hotel, is famous on the island for its succulent and fresh seafood BBQ featuring delicious fish, king prawns, crab and much more…… at local prices!

Seating capacity: 80
Opening hours: 5.00pm - 11.00pm

Beach Dining
Make your holiday an extra special memory for your friends and family, and spend a romantic soiree under the stars with a candlelit dinner on the beach - from fresh seafood to traditional Thai cuisine, our Beach Dining service can be tailored to your request.

Please book 24 hours in advance; special arrangements available for larger groups.


The Light House
The place to meet and socialize after dinner! A unique pub with a genuine nautical feel and live music. Our in-house band will entertain you while you are sipping your favorite cocktail. Located near the main entrance, across the car park.

Seating capacity: 30 inside 50 outside
Opening hours: 5.00pm - 1.00am
Happy Hour: 9.30pm - 10.30pm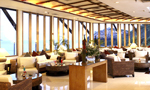 Otter's Bar
This charming piano and lounge bar offers daily live entertainment and is located adjacent to the Top of the Reef restaurant. Relax after a hard day at the beach with a wide range of expertly made cocktails and drinks.

Seating capacity: 40
Opening hours: 5.00 pm - Midnight
Happy Hour: 6.30pm - 7.30pm

Bamboo Bar
This casual and friendly beachside bar offers cool drinks, delicious BBQ, sandwiches, salads and more right on the beach!

Seating capacity: 50
Opening hours: 9.00am - 6.00pm

Dolphin Bar
The perfect place for a pre-dinner cocktail before dining at Uncle Nan's Italian restaurant. Extensive drinks list and cocktails are available.

Seating capacity: 20
Opening hours: 6.00pm - 11.00pm
Happy Hour: 6.30pm - 7.30pm

Café Kantary
Featuring stylish yet comfortable indoor and outdoor seating, premium coffee and a host of delectable treats and beverages, Café Kantary is the ideal setting to share a delicious dessert with buddies or relax with a coffee and good book or work on your laptop – anytime of the day.

Opening hours: 8.00am – 11.00pm